Our leadership team provides a wealth of knowledge and experience in the consumer finance industry.
President & CEO

Theo Austin joined Megasys in 1999 as a Software Developer and became Operations Manager in 2003. He became President & COO in 2006, with the goal of modernizing the software platform and introducing Megasys to new markets. With over 20 years of experience in the automotive and technology industries, Theo has experience in finance, software development and management. Prior to joining Megasys, he held positions at Daewoo Motor America and PC Mall. Theo received his Bachelors Degree in MIS – Quantitative Methods from the California State University, Long Beach.

Chief Financial Officer

Joining Megasys in 1998 as a Software Developer, Cory Benjamin holds a degree in Computer Science and has been developing software professionally since 1994. Cory has an insatiable appetite for knowledge of emerging trends in technology and helps drive overall company growth. As the Chief Financial Officer, Cory handles finance operations for the company, which includes strategic management of the support, consulting, and finance departments.

Chief Technology Officer

John Fuhrer joined Megasys in 1999 as a Support Technician, however, having a passion for software John quickly transitioned to the development team where he has been developing enterprise class applications for the past 19 years. Prior to becoming Megasys's Chief Technology Officer, he was Chief Software Architect for 11 years, managing the development team and overseeing all phases of development. John has a passion for learning new technologies and enjoys the challenge of delivering great software that companies need and people want to use.

Chief Operating Officer

Maite Vega originally joined Megasys in 1995 as a Support Technician. Later in 2000, she took a leave to raise a family. Maite returned in 2008 to take on many roles within the company. Prior to becoming Chief Operating Officer, Maite held positions as Technical Trainer, Installations Manager, and Vice President of Installations. Maite has an insatiable drive for leading and has experience in finance, customer service and management. Maite received her Bachelors Degree in Business Administration from California State University, Fullerton.



Diana joined Megasys in 2002 as a Sales Assistant and became the Sales Manager in July, 2015. As Sales Manager, she oversees all steps of the sales process for new prospects and is responsible for forming key business partnerships and relationships. Diana enjoys looking at clients' needs and helping them use the Omega System to improve their business processes. Diana also organizes the Megasys User Group Bi-Annual Conference and participates in the American Financial Services Association (AFSA), the California Financial Services Association (CFSA), and the National Automotive Finance Association (NAF). Diana holds a Bachelor of Arts Degree in Communication Studies with a focus in Interpersonal and Organizational Communication.



Support, Training & Implementation
Our in-house team has a proven implementation structure that ensures your transition to Omega is streamlined and met with complete success. Our organized structure involves working directly with your team to gather important details about your business requirements. Unlike others, our team performs your customized setups and configurations. The data conversion process follows a simple three step process: An initial data load for system verification and validation, trial and live deployment. Our team works hands on with your staff to ensure success! If you can provide us the data, we can convert it!
Our expert team of system trainers works directly with you to provide full base system training along with additional focus on the areas that are most important to your operations.  Training is conducted in a fully configured Sandbox system environment with your data to provide a real-life training experience.  Customized training and sessions will be tailored to your specific needs. 
Too many software companies outsource their support departments to organizations that do not understand the consumer finance industry. Not Megasys! We support our software in the same office where we build our software, so we can promptly respond to all your support needs. Our friendly and knowledgeable staff is available to assist you Monday thru Friday, 6:00am to 7:00pm Pacific time.*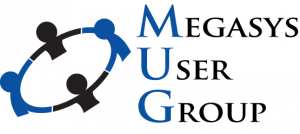 The Megasys User Group (MUG) is devoted to providing Megasys customers with an opportunity to network with other users and share valuable finance system and general industry information among association members. The discussion forum is an invaluable resource and directly impacts the direction of the system.  Megasys is a demand driven company. Our response to our customers' system enhancement requests has kept us current with the needs of the consumer finance industry.
We understand the value of a strong relationship and open communication with our users. We believe that by working together, we can accomplish more and continue to enhance the Megasys Systems to better meet our client's needs.