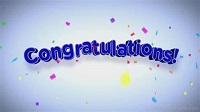 We are thrilled to announce the promotion of Maite Vega to Chief Operating Officer and John Fuhrer to Chief Technology Officer of Megasys.
Maite originally joined Megasys in 1995 as a Support Technician. In 2000, she took a leave to raise a family. Maite returned in 2008 as a Technical Trainer and was later promoted to Installations Manager, where she oversaw all facets of the implementation department.  As Maite's vast knowledge of the industry grew she contributed her ideas, automating system implementations and increasing overall customer satisfaction, elevating her to Vice President of Installations.  In her new role, as COO, Maite brings a wealth of leadership, management, and vision to drive Megasys' future direction and continuing growth.
John Fuhrer has been with Megasys since 1999. Starting as a Support Technician, John quickly advanced to the development department. Driven to learn leading-edge programming technologies, John excelled as Lead Developer. A decade later, he was promoted to Chief Software Architect, managing the development team and overseeing all phases of design and development. In his new role, John's passion for software development will drive the functionality and usability of our products and services.
Please join us in congratulating Maite and John!