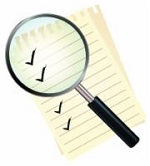 Megasys has successfully completed the SOC I – Type II Audit and has been awarded compliant assessment following an intensive, independent review by Elliott Davis, a national accounting firm.
The Type II report contains the same information as a Type I SOC Report, but includes a more thorough investigation and provides evidence of how we operated the controls surrounding our services to our customers within a specified time frame.
If you're interested in learning more about Megasys and the Omega Loan Management System, please contact us at 800-927-4490 or sales@megasys.net. We'd love to hear from you!