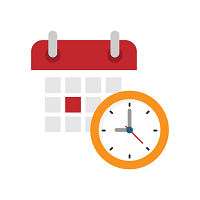 The new Omega base system feature automates manual Job Stream processes!
Schedule Maintenance Features:
Choose your frequency and time to automatically run up to 5 manual job stream processes
View current activity for selected schedules
View recent history for selected schedules
Shows all processes for active schedules
Watch for news coming soon of our next step-the ability to automate your dayends. The dayend portion of this feature is available for beta testing before full release.
Questions? Please contact Megasys Support at
support@megasys.net
or
714-952-9554.
If you would like to be considered as a beta tester for the auto dayend feature please email Megasys Installations at
installations@megasys.net
.