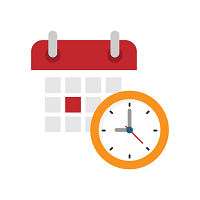 Automated Dayends is Now Available!
The automated dayend Omega base system feature is now available within the Scheduler Maintenance program.
Scheduler Maintenance Features:
Choose your frequency and time to automatically run your dayend process. Before or after job stream processes will automatically run as usual with the dayend when setup with the Scheduler.
View current activity for selected schedules
View recent history for selected schedules
Shows all processes for active schedules
Please visit the Omega Help center for instructions on how to setup your Job streams and dayend process on an automated schedule!
Please contact Megasys Support at
support@megasys.net
or
714-952-9554
if you have any questions.